I write a lot of plant descriptions. It used to be a slow, tedious process, but over time I've learned exactly where to go to find the information I need, and that has made my job a lot easier. Allow me to share some of my favorite web sources for plant information:
---

Missouri Botanic Garden Plant Finder
If you do an internet search for a plant, chances are pretty good that the Missouri Botanical Garden site will show up on page 1. And with good reason. You'll find excellent information here. Keep in mind that bloom times are for St. Louis (zone 6b).
MBG's name pronouncer feature is a wonderful new addition. To try it out, click on this link and then click on the speaker icon after the plant name. Have you been mispronouncing Podophyllum all this time? Thought so.
---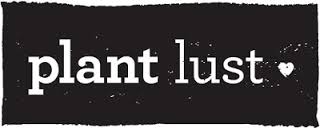 This site is owned by 3 Portlander friends of mine and is a treasure trove of plant information and photos. I believe they have something like 30,000 listings and 76 vendors, so you not only get great information on a ton of plants, but you can also find out where to buy the plant you're lusting after.
For each plant, you can see different vendors' catalog descriptions side-by-side, which sometimes conflict with each other, reminding me of a quote I read in OMNI magazine when I was about 12 which has always stayed with me: "A man with one watch knows what time it is; a man with two watches isn't so sure."—Anonymous.
Plant lust's offerings are skewed towards the Pacific Northwest, but many mail-order vendors are included as well, so lusting gardeners all over the country can join in on the fun.
---

Sometimes it's really hard to find information on newly introduced plants. If they're patented, though, you can at least access the patent application and glean some info there.
How do you know if a plant is patented? If it is, it will say so on the tag. If you don't have the tag, google the plant's name and look for a patent number (often preceded by "PP") or a patent name, which is often a nonsense word in single quotes.
For example, a Google search for J. Frank Schmidt's new Crimson Sunset maple should lead you to this pdf, which gives the patent number (PP21838) and patent name ('JFS-KW202') for Crimson Sunset. If you enter either of these codes into the Free Patents Online search box, you will pull up the tree's patent application and you can read about its background information there.
Sometimes the patent name will be the same as the plant's name in the trade, and you can just enter the more familiar name, such as in the case of Coreopsis 'Full Moon'.
---
This is sort of like Yelp for plants. Gardeners weigh in with their experiences—positive, neutral, or negative—with a particular species or cultivar, and voice their opinions in detail. They give their location and zone, too, so you know if their climate is similar to your own.
The descriptions are entertaining as well as truly helpful, though you have to take them with a grain of salt because most of the contributors are amateur gardeners. Not to put down the novices, but there are instances where the reviewer has clearly misidentified the plant and is ranting about something else entirely.
---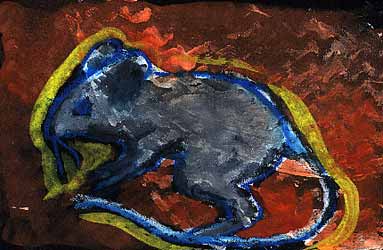 The Garden of Paghat the Rat-girl
Paghat the Rat-girl is the Queen of Plant Descriptions. She profiles an extensive array of plants in her Seattle-area garden, describing in loving detail their cyclical rhythms from emergence in spring to their return to dormancy in winter.
She conveys their preferences and all pertinent growing information while also weaving poetry, art, photos, history, literature, folklore, and mythology into the descriptions to tell the plants' stories and the stories behind their names. Her passion and breadth of knowledge is amazing.
---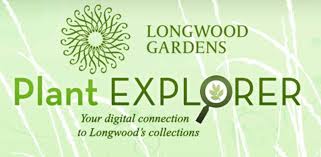 Longwood Gardens Plant Explorer
(Bloom times)
This is a neat site if you're searching for bloom time information. You've probably never heard of it because it's sort of hidden away on the Longwood Gardens site, but you can access it directly by clicking on the link above.
To get an idea of how extensive their bloom time info is, this is what you'll see if you search for Liatris spicata 'Kobold'. You'll have to scroll down to see the records, which extend back to 1999. Nice, huh? Longwood is in Kennett Square, PA (zone 6b).
---
Plant Delights is a fantastic mail-order nursery in North Carolina that specializes in uncommon perennials. Don't let the corny jokes peppered throughout the catalog fool you—Tony Avent knows his stuff and there's a wealth of reliable information here.
There are also in-depth articles on many perennial-related subjects to be found; they are somewhat hidden from view on the site, but you can view a list of them here.
Plant Delights has a 28-acre botanic garden there in Raleigh in which to trial their offerings. If you live in a hot and humid climate, you know that Plant Delights feels your pain and is testing their plants for those conditions.
---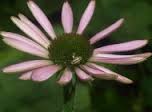 There's a sizable collection of plant portraits here that Rob has assembled based on his personal experience in growing them in his Pennsylvania garden. Nice photos, solid information, and he allows readers' comments, which can add more layers to the information he gives.
---

Not sure if it's Aster or Symphyotrichum, Dicentra or Lamprocapnos, Eupatorium or Eutrochium? Enter the genus and species in the search box, and this site will tell you if it's the accepted name or a synonym for the newer correct name.
Since there is no One True Authority on plant names, it's all debatable, but this site is endorsed by Kew, the Missouri Botanical Garden, and the New York Botanical Garden, and that's good enough for me.
Be prepared for some surprises. Good old Centaurea montana is now Cyanus montanus, Lychnis coronaria is now Silene coronaria. And you don't even want to know what they did to Podophyllum.
---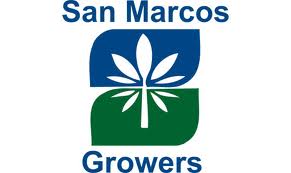 San Marcos Growers in Santa Barbara, CA is strictly wholesale and doesn't sell to the public, but anyone can access their fabulous catalog descriptions. Just good, solid, no-nonsense info here on a huge number of plants, both common and uncommon. You'll find all the stats and growing tips you'll need, plus sometimes they delve into the history of the plant or how it got its name.
---

North Creek Nurseries in Landenberg, PA is also strictly wholesale to the trade only, but they have a great catalog featuring grasses and perennials, with an emphasis on Eastern U.S. natives. They have started to do the plant lust thing and list multiple descriptions of the plants from different sources, and it's interesting to compare the various accounts.
---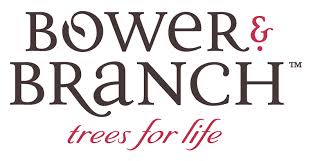 If you haven't heard of Bower & Branch and you're in the eastern U.S., you'll be hearing a lot more about it soon. Bower & Branch is a new tree brand that ships container trees to participating independent garden centers (NO BOX STORES) across the region.
Their focus is on enabling customers to succeed with trees, and they put their money where their mouth is with a 3-year guarantee. Their website is an important tool in that mission.
Ok, so I'm a little biased here. Many of B & B's tree descriptions are penned by yours truly. But this website is a great resource for tree information and it will only get better as we add new tree profiles, new articles about trees, more photos, and a search feature.
---
Have I forgotten any indispensable sites? What are your go-to websites for plant descriptions?