About Amy Campion
Freelance Garden Writer, Plant Nerd
Originally from Minnesota, I went to grad school at the University of Georgia with plans to become a professor of sociology. Well, I got a few houseplants, grew some coleus from seed in the windowsill, and before I knew it, I was hooked on plants instead.
My husband and I then moved to the Cincinnati, Ohio, area, where I worked at a large wholesale/retail nursery for 16 years. We grew about 1,000 varieties of plants at the nursery, from perennials to trees, and it was a wonderful learning experience.
In 2013, we moved from zone 6a to 8b—Portland, Oregon. I am thrilled to be living and gardening in the Pacific Northwest. I'm active in the Hardy Plant Society of Oregon and lead an HPSO propagation study group called "Seedy Characters." I'm also especially interested in drought-adapted plants.
Now I'm a freelance writer, editor, and photographer. I write for the online retailer Bower & Branch, and I have also co-authored a book with Paul Bonine, titled Gardening in the Pacific Northwest: The Complete Homeowner's Guide. It will be out December 27, 2017 from Timber Press.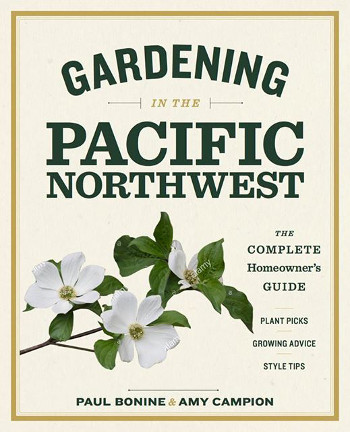 If you have a writing project you think I might be interested in, or you just want to talk plants, feel free to contact me at amycampion at outlook dot com. Sorry, I am not accepting guest posts at this time.