Maybe Metasequoia glyptostroboides rolls off your tongue now, but there was a time when you felt intimidated by botanical Latin.
When I opened up the Dirr book for my first woody plants class, I laughed out loud.  Yeah, right!  Now I try to work phrases like Ceratostigma plumbaginoides and Hakonechloa macra into the conversation.  Here are some plant names that trip up newbie horticulturists and a few that make experienced ones stumble, too.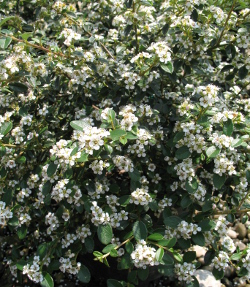 Cotoneaster.  It sure looks like "cotton Easter."  Alas, it is no fluffy-tailed bunny reference, but rather, "Kuh-TONE-e-ass-ter."  Similarly, Cotinus is not "cotton-us," but "ko-TINE-us."
---
Liriope.  This one has many aliases:  LEER-e-ope, LEER-e-o-pee, lilyturf, monkeygrass, spider plant.  Call it luh-RYE-o-pee, and leave it at that.
---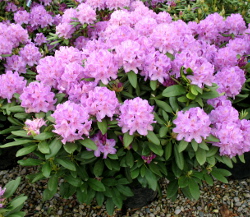 Rhododendron.  It's not Rhododendrum, nor is it Liriodendrum for that matter.  But Oxydendrum is correct, not Oxydendron.  Go figure.
---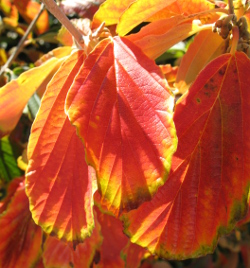 Hamamelis ×intermedia 'Arnold Promise'.  Witchhazel.  It's 'Arnold Promise', not 'Arnold's Promise'.  I have seen and heard it referenced both ways, but only recently realized the possessive is not correct.  My bad.
---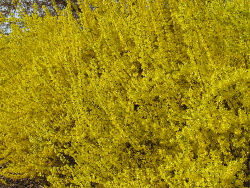 Forsythia.  It's forsythia, not "for Cynthia."  Though, if you were giving one to your friend Cynthia, that would be totally acceptable.
---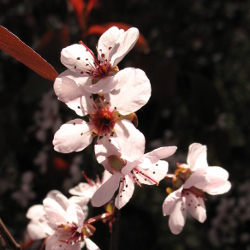 Prunus ×cistena.  Purple-leaf sand cherry or purple-leaf plum.  It's cistena, not "Christina."  Again, if you give one to your friend Christina, I guess you could call it Christina's plum.  But why would you?  I mean, purple-leaf ninebark is such a better plant.  But I digress…
---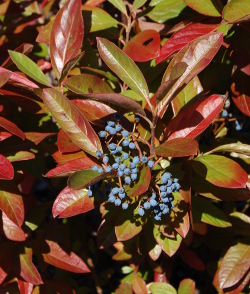 Viburnum nudum 'Winterthur'.  This one I am still working on.  According to Winterthur's web site, it is not pronounced how it looks, but as "Winter-tour."  I feel kind of snobbish pronouncing it that way.
---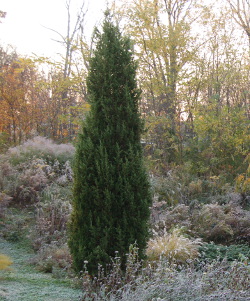 Juniper.  If you still call it "Jupiter," you're giving yourself away as not too conversant in plants.  Your landscaper will likely charge you double.
---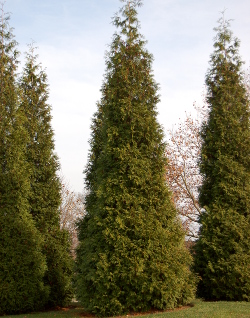 Thuja.  Arborvitae.  It is pronounced "THOO-ya," not "THOO-ja."  Sometimes in English gardening books you will see Buddleja instead of the American English Buddleia.  Same thing.  "BUD-lee-yuh."
---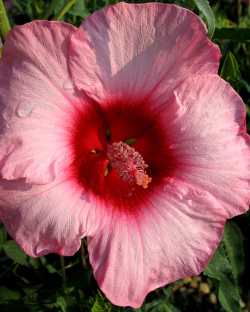 Hibiscus.  Hibiscus, not hibiscuits.  Though "hibiscuits" is really cute.
---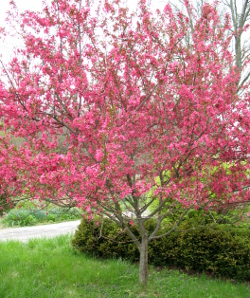 Malus.  Apple or crabapple.  For years I have got this one wrong.  It's not "MAL-us," but "MALE-us."
---
This list is rounded out by a few plant names that have truly given me a chuckle over the years in the business:  "iguanymous" for "euonymus," "camel syphilis" for "chamaecyparis," and my personal favorite, "Miskillus 'Grisanthemus'" for Miscanthus 'Gracillimus."  Did I miss any of your favorites?