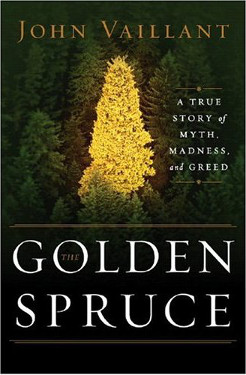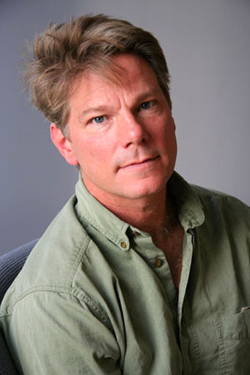 Recently, I sat down to take a peek at The Golden Spruce by John Vaillant. It had been recommended to me, and I'd just gotten it from the library, but I had things to do, so I decided to just read a little bit to quell my curiosity.
Five hours later, it was 11:30 p.m., and I was debating whether or not I really had to go to bed. Maybe I could read one more chapter?
I had binge-read most of the book at one sitting like it was Battlestar Galactica.
On the first two pages, Vaillant describes the strange world of the Northwest Coast, where the coniferous forest, "like a branched and needled Notre Dame," meets the sea. Here, he says, "densely needled boughs cast shadows over colonies of starfish and sea anemones," and "the ground is as soft and spongy as a sofa with shot springs." Massive trees that have fallen ("nurse logs") "have colonnades of younger trees growing out of them, fifty years old and as orderly as pickets." He concludes, "You have the feeling that if you stop for too long, you will simply be grown over and absorbed by the slow and ancient riot of growth going on all around you."
So you see why trying to read just a little bit was futile.
The Golden Spruce: A True Story of Myth, Madness, and Greed is the story of an extraordinary gold-needled Sitka spruce on the Queen Charlotte Islands off the coast of British Columbia. Nearly 300 years old, the tree was 160 feet tall and over 20 feet in circumference. Yes, was. This book is also about Grant Hadwin, the logger-turned-logging protester who cut the tree down in 1997.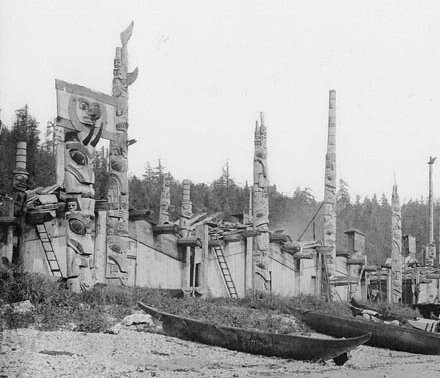 Vaillant also writes about the culture and history of the Haida, the native people of the Queen Charlotte Islands, as well as the stories of the fur traders who arrived in the area in the late 1700s (soon bringing about the decimation of the sea otter population) and the loggers who came later with their wildly dangerous and destructive line of work.
The Golden Spruce reads much like the James Michener books I used to read in high school, in which Michener would take a location like Hawaii or Alaska, and in 1,000 pages or so, tell the stories of the different groups that lived there over the centuries (John Vaillant tells his story in 239 pages). Michener mostly wrote fiction, however, while The Golden Spruce is, sadly, true.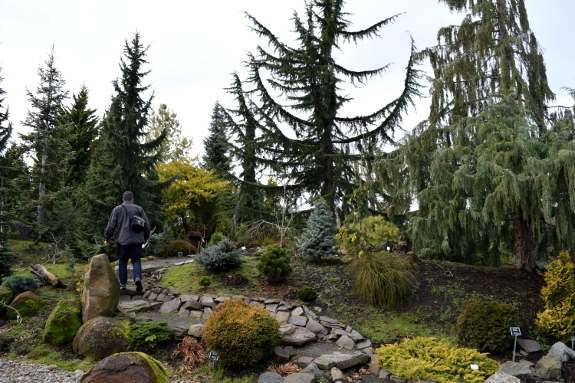 This book was recommended to me by a conehead named Doug Wilson. "Coneheads" are what conifer lovers call themselves, said Doug, who takes care of the amazing one-acre dwarf conifer garden at the Oregon Garden in Silverton (which I will cover in detail in a future post).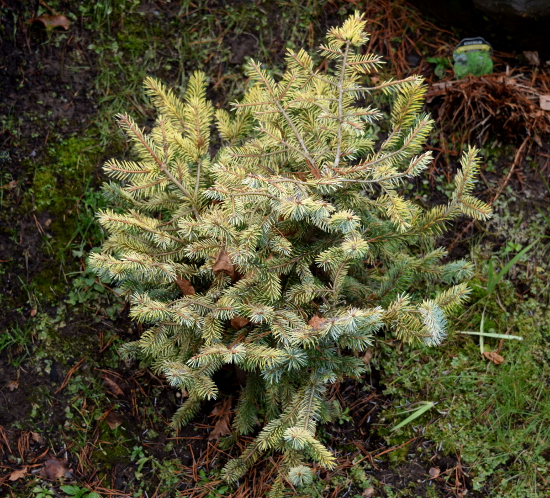 Doug pointed out this clone of the famous Golden Spruce growing in the garden there. Unfortunately, this plant was grown from a side shoot of the tree, which causes it to want to grow in a bush form, rather than upright like the original. There is another clone in existence that was propagated from the top growth, and it grows into a tree form.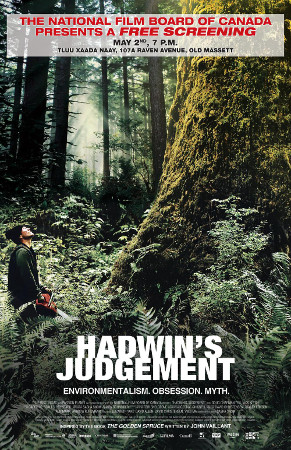 The Golden Spruce is not a brand new book; it was published in 2005. Just last year, however, the story was revived in movie form in a documentary called Hadwin's Judgement. I haven't seen it yet, but if it's half as good as the book, it will suck you in and leave you reeling with its fascinating and tragic tale of myth, madness, and greed.