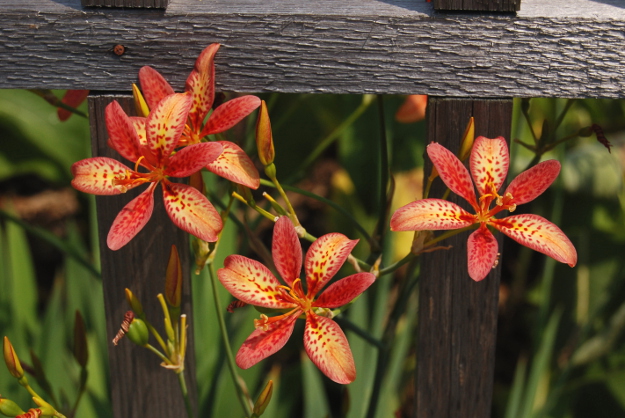 Candy lilies (Iris ×norrisii) are fun, easy-to-grow, underused perennials that bloom in gumdrop colors.
I grew them in my garden in Kentucky and became smitten; now that I'm settled into a new garden in Portland, Oregon, I'm ready to turn that romance into a full-fledged obsession.

They'll grow pretty much anywhere, asking only for full sun, soil with decent drainage, and average water. They're hardy to Zone 5.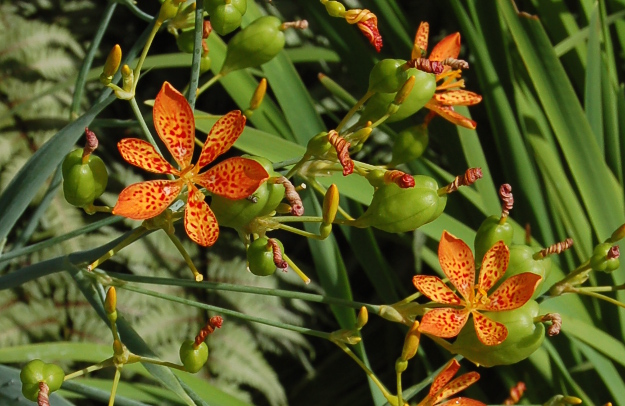 If you didn't gloss over that Latin name, you noticed that this plant isn't a lily at all, but an iris. You may have also noticed that it was a hybrid.
They were hybridized by the late plant breeder Sam Norris of Kentucky, who crossed the seldom grown lilac-colored vesper iris (Pardanthopsis dichotoma) with the orange-freckled blackberry lily (Belamcanda chinensis) to come up with the colorful hybrids that were known as ×Pardancanda norrisii, or candy lily.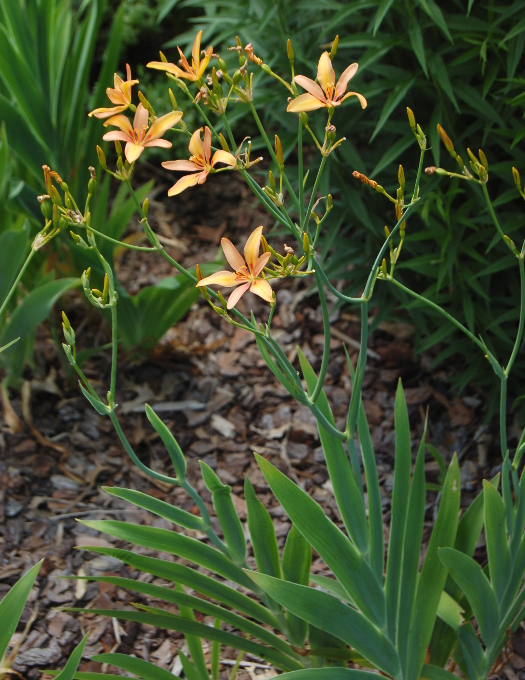 Pardanthopsis dichotoma has since been renamed Iris dichotoma, and Belamcanda chinensis has been renamed Iris domestica, so now candy lilies are simply called Iris ×norrisii.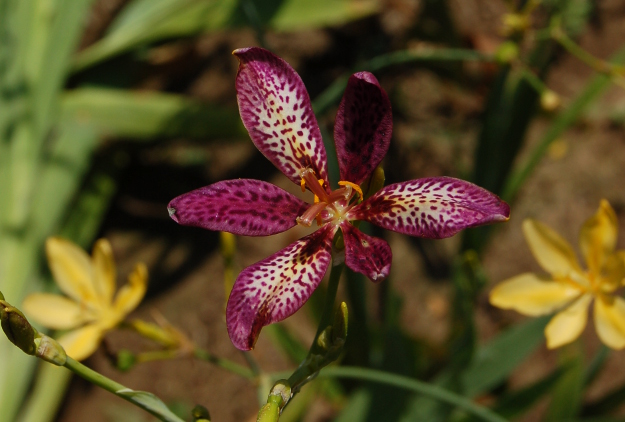 Have you guessed yet that it's the colors and patterns that have me enthralled? I want to start hybridizing these myself and see what other cool color combos I can come up with. It seems like it would be pretty easy to do; the flower structure is quite simple.
Joseph Tychoneivich's excellent book, Plant Breeding for the Home Gardener, will show you how to do it if you want to try it yourself.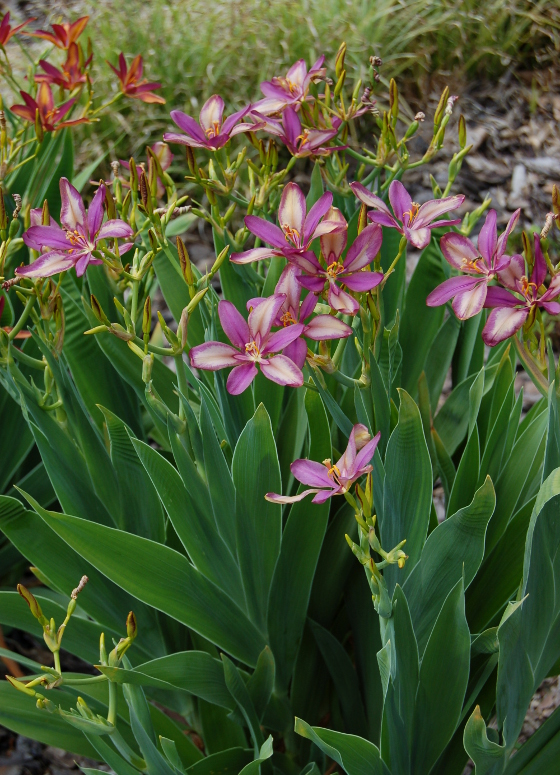 I'll admit my candy lilies got a little floppy when I grew them in Kentucky. They get about 3 ft. tall and do need some discrete staking or at least some other strong plants to lean on. Or you can grow a dwarf form, like these cuties from the 'Dazzler' series.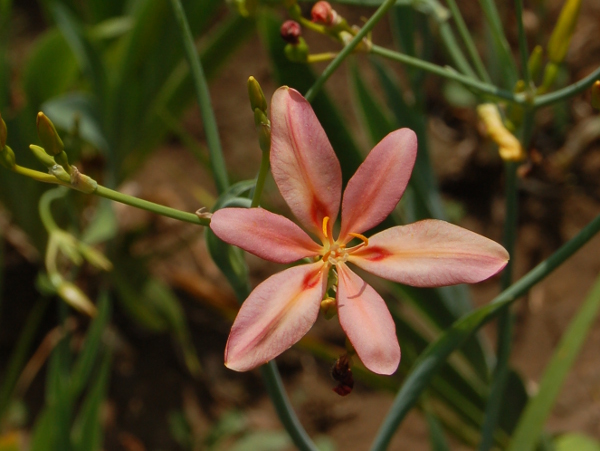 Like bearded irises, they can get iris borers, but otherwise they're pretty much pest-free.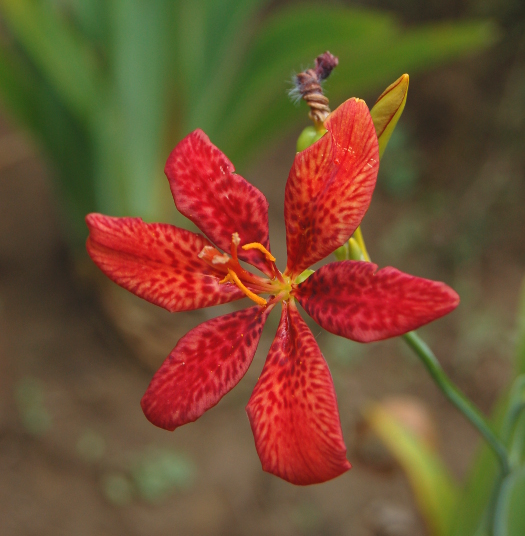 In the Cincinnati area (Zone 6), candy lilies usually start to bloom around the 4th of July and finish up in early August.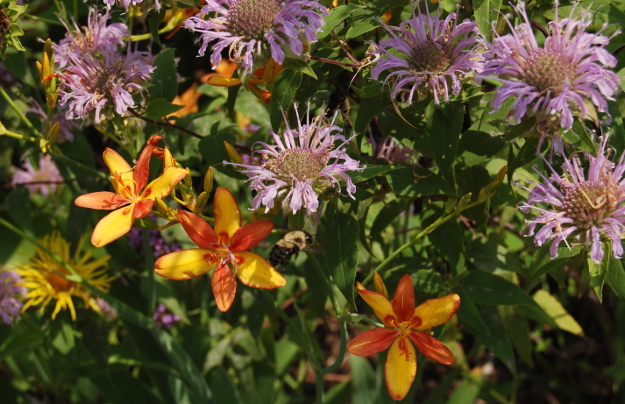 The bee in this photo is after the Monarda fistulosa; bees don't seem to care for candy lilies, but hummingbirds do like them. The yellow flower in the background belongs to Inula helenium.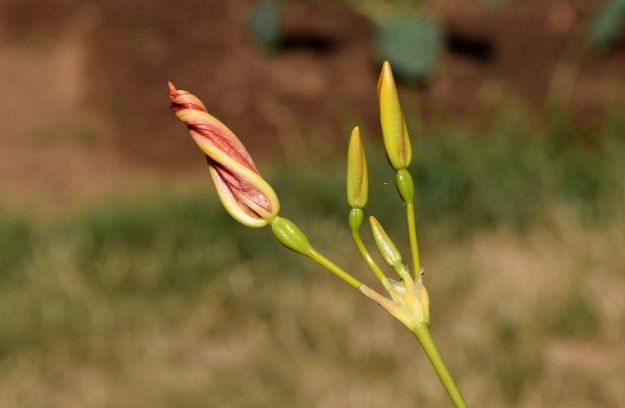 One of my favorite quotes from renowned garden designer Piet Oudolf is that we should seek out plants that "live well and die well." Although he was talking more about plants that have structural interest in the winter, I think of that quote when I see candy lilies because of the way their flowers age.
Their blooms only last one day, but then they twist up in the most charming way—first a loose twist…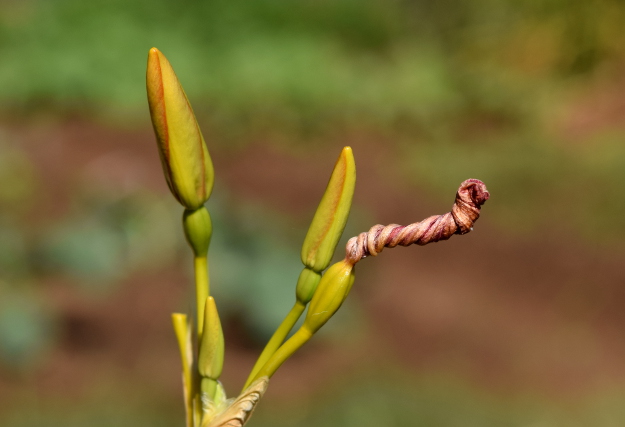 and then a tighter one.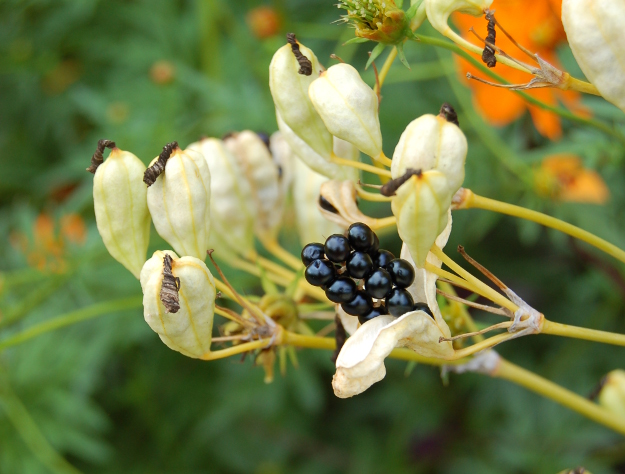 Eventually green pods form, which gradually turn beige and split open to reveal the "blackberry" fruits which give their blackberry lily parent its name.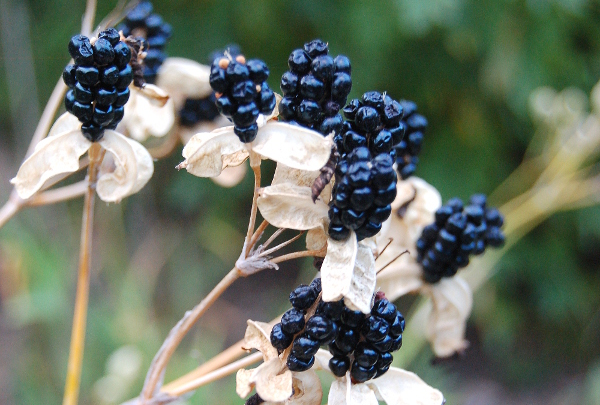 The fruits are showy from mid-August to early October (in the Lower Midwest).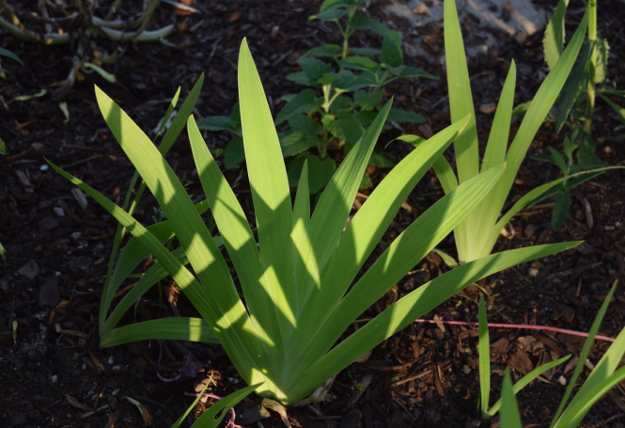 Oh, yeah, the foliage is pretty, too! These are some plants I started from seed about six months ago. Only one has bloomed so far.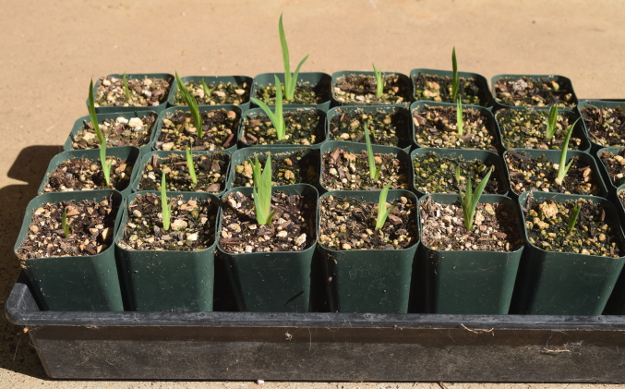 Candy lilies are easy to grow from seed, which is the way to grow a wide assortment of colors economically. You'll want to stratify the seeds over the winter, which is a plant-nerdy way to say, "Put them in a baggy in the fridge with some barely moist sand or peat moss."
I sowed mine under fluorescent lights indoors to give them a head start, but you can also sow them outdoors, and they'll sprout when it gets warm enough.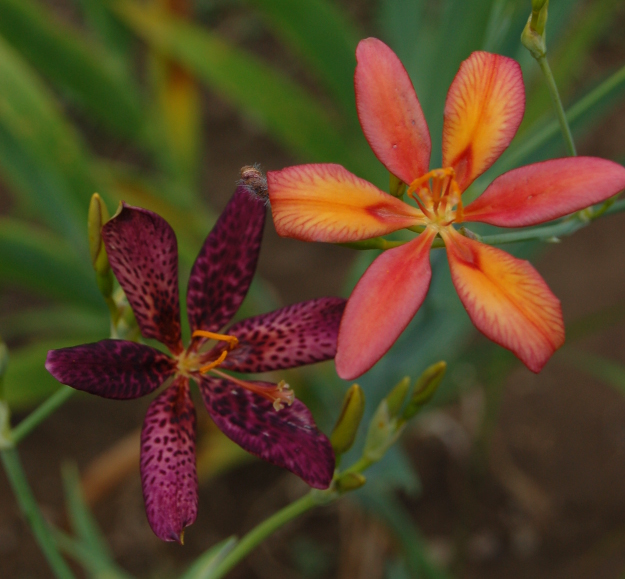 They will self-sow a little in your garden, but not obnoxiously.

Could you possibly have too many anyway?