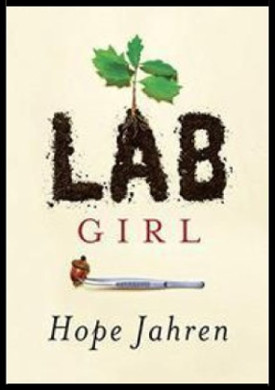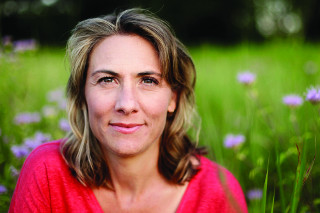 Early in her bestselling memoir, Lab Girl, geobiologist Hope Jahren reflects on the countless scientific papers she's written. These reports, written in the sterile language of academia, don't allow her the opportunity to express her passion for science or to share the thrilling feeling of discovering something new. She must conceal all feeling when using this professional prose, stifling emotions that long for expression. She explains, "Working in a lab for twenty years has left me with two stories: the one that I have to write, and the one that I want to." Lab Girl is the story she longs to tell.
I was drawn to Lab Girl from the start as Jahren described her childhood, which seemed not unlike my own, in a small Minnesota town in a typical, emotionally distant Scandinavian family. She walks home through the snow with her father from his lab at the local community college, and when she reaches the house, she goes inside, "into a different kind of cold." I imagine that many readers may think she's employing a bit of hyperbole when she contemplates this Nordic trait and asks, "Can you imagine growing up in a culture where you can never ask anyone anything about themselves? Where 'How are you?' is considered a personal question that one is not obligated to answer?". She is not exaggerating.
Jahren is primarily a plant scientist, which is how Lab Girl showed up on my radar. Throughout the book, she's included accounts of some of the strangest and most marvelous things that plants can do. There's the lotus seed, dated at 2,000 years old, that scientists were able to germinate in a laboratory. And the many species of "resurrection" plants, which can dry to a brown crisp when deprived of water, only to revive when the rains return.
You don't have to be a plant nerd to enjoy Lab Girl, however, and I think this is why the book has become so popular; there are many different threads to follow. She recounts adventures in the field with her students. She tells her story of a woman working in a male-dominated profession. She describes what it's like to deal with manic-depressive disorder. She details a difficult pregnancy, wherein the 110-pound Jahren gives birth to a 9 pound baby (Uff da!, as we would say in Minnesota).
A major thread in Lab Girl is the bond between Jahren and her lab partner, Bill, who travels with her around the country as she climbs the academic ladder. The pair have a hard to define, intimate yet platonic relationship forged through working long hours together. They have fun together, too. My favorite part is where Bill shaves off his long hair and inexplicably shoves it into a hollow in a sweet gum tree. The two dream up a wonderfully inappropriate children's book based on the incident, called The Getting Tree, about a greedy arboreal parent figure that demands offerings of its boy-child's hair, eventually cannibalizing its offspring. "That's pure Caldecott, right there," she quips to Bill.
Science is central to Lab Girl, and for Jahren science is hands-on. She is happiest digging in the soil, sowing seeds, collecting samples, examining hackberry seeds to find out what they're made of (surprise—opal!). Like her father taught her, she has learned the value of taking equipment apart and figuring out how to put it back together. She constantly asks questions and works tirelessly to find the answers. It's interesting to get a peek inside the world of a scientist and to have that world described with such passion and excitement. Light years away from the sterile reports of academia, Lab Girl is a thoroughly engaging and accessible story of a scientist in love with her work.
Disclosure: I received a complimentary copy of Lab Girl from the publisher.
Lab Girl.
By Hope Jahren.
290 pages.
Alfred A. Knopf. $26.95.