Mid-August meltdown
It's mid-August. Do you find yourself apologizing for your perennials right about now? Stems that can't hold their flowers up? Foliage that's become tattered and sad? Plants that have outgrown their space and are crowding their neighbors?
Third time's the charm
All of these problems have clear solutions in the new third edition of Tracy DiSabato-Aust's bestselling book, The Well-Tended Perennial Garden: The Essential Guide to Planting and Pruning Techniques, from Timber Press.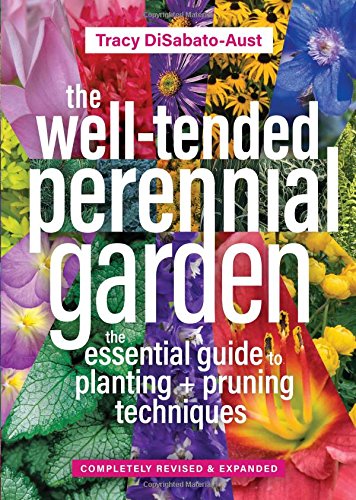 Because I helped out on this book with some editorial work and photos, this will be an unabashedly biased review of it. And because I received an extra copy of the book from Timber in conjunction with that work, I'll be giving one away at the end of this post!
Snippity snip
Pruning perennials.
Nobody gave the idea much ink (other than in reference to mums) until the first edition of The Well-Tended Perennial Garden in 1998. But Tracy was, and is, a perennial-pruning evangelist. She spelled out the many reasons why pruning shouldn't be reserved for our woody plants.
In the new edition, she gives 15 functions (fifteen!) that pruning can serve in the perennial garden.
Proper pruning—Tracy shows you exactly how to do it—can prevent problems like those in the opening paragraph: floppy stems, ragged summer foliage, and plants that get a little too big.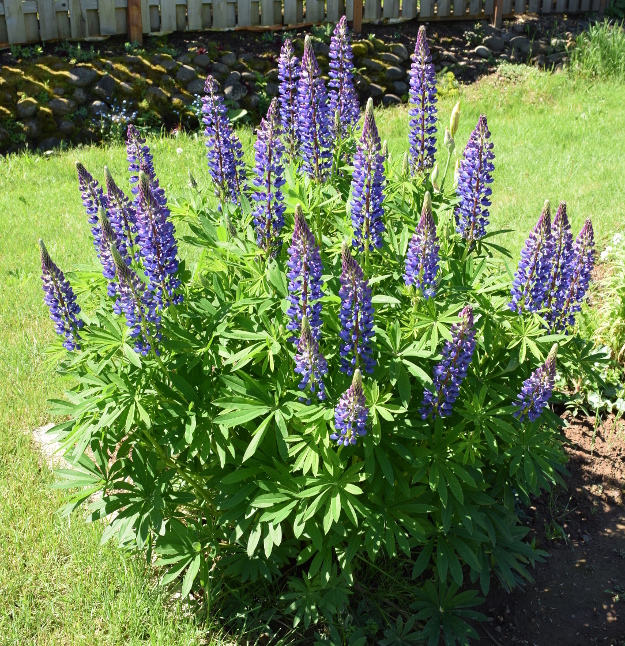 For example, here's a native lupine I grew from seed. It was glorious this spring. I wanted to collect seed, so I let it go to seed, and afterwards it looked horrible. Huge, messy, and horrible. I cut it back to the ground in early summer.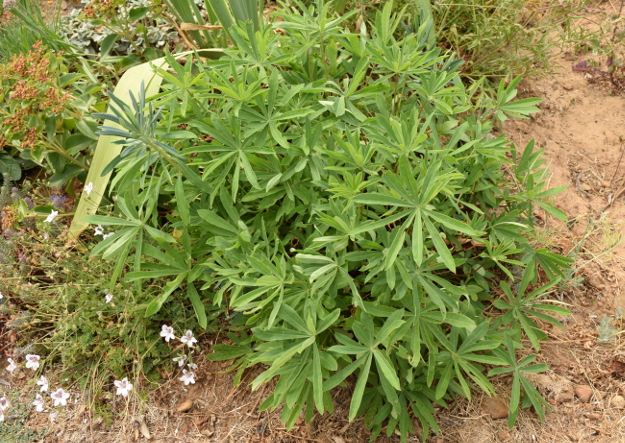 Today, despite no rain in almost two months and practically no love from me, it has a sweet, fresh mound of basal foliage.
---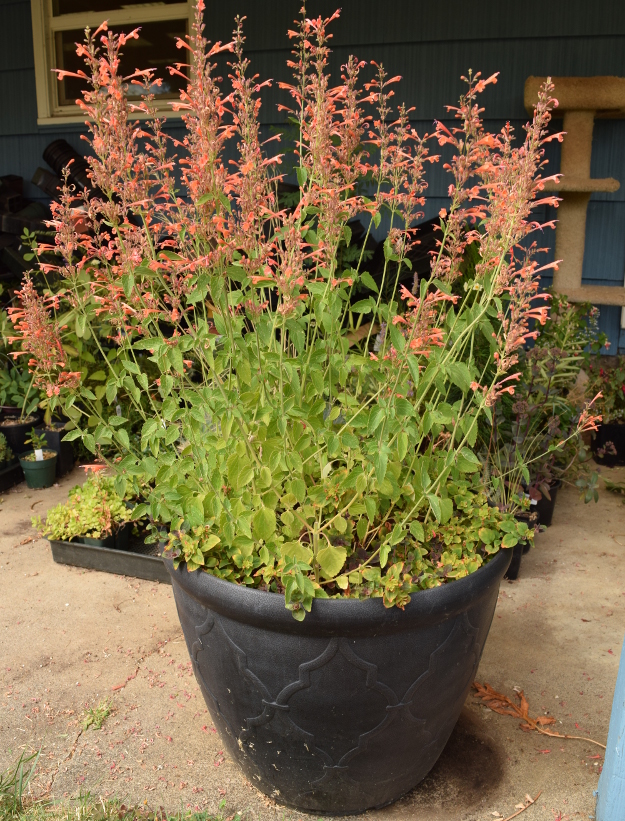 This is an agastache I got from Xera Plants called 'Mandarin Dream'. It usually gets too tall for its pot and looks out of proportion, but this year I pruned it back in the spring, so it wouldn't get so tall. I also didn't fertilize it, which is why it's so pale, but you get the idea.
---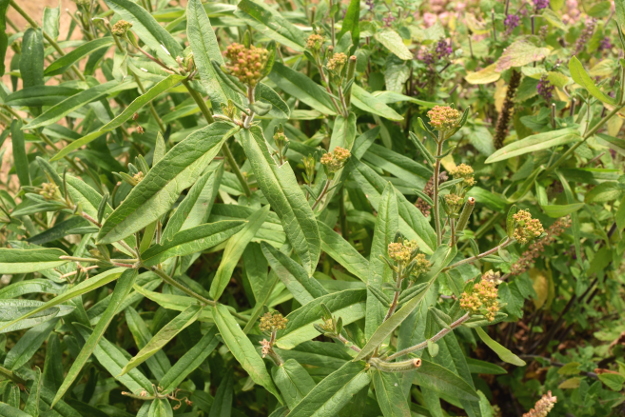 I have lots of butterfly weed (Asclepias tuberosa). Pruning in this case can help to encourage rebloom. I sheared this patch as soon as the blooms faded, and now it has buds again.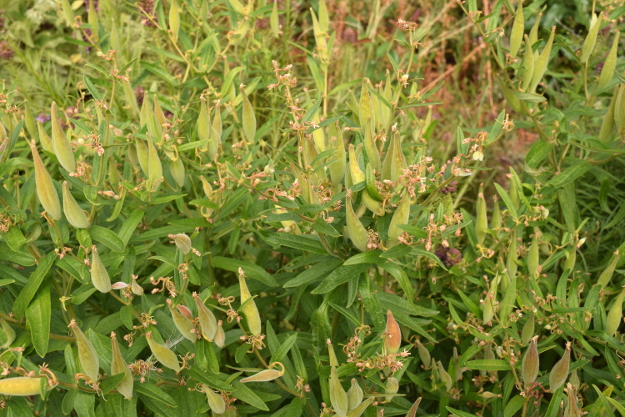 Whereas this patch of butterfly weed I left alone, and now it's covered in seedpods. No flower buds.
---
Everything you need to know
The new Well-Tended also discusses staking, dividing, watering, and fertilizing perennials. You'll learn how to control and prevent pests and diseases without harsh chemicals. And Tracy shares her steps in creating beds and borders from start to finish. Good, meaty stuff.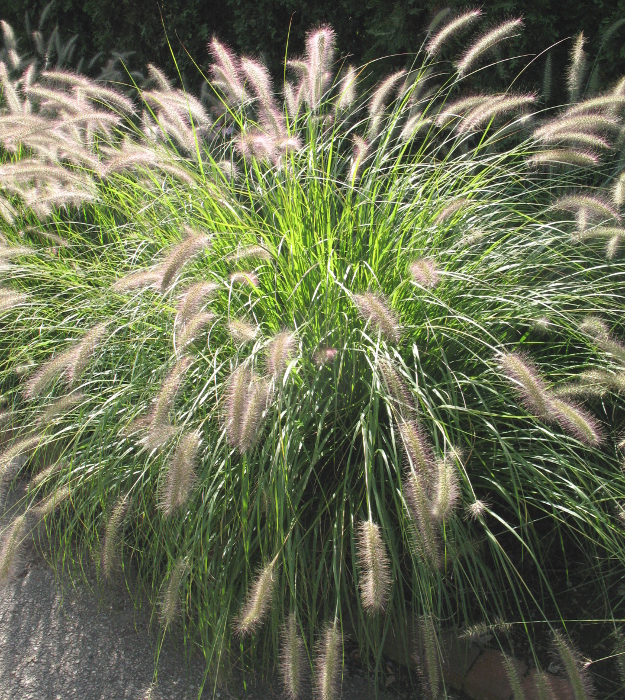 Then there is the updated plant encyclopedia, with more than fifty new entries. Each item has detailed info about its maintenance—the kind of info that you don't find elsewhere.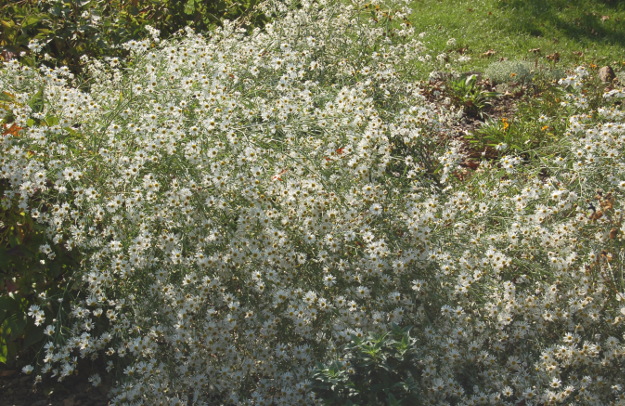 But wait, there's more! Lists of perennials according to their maintenance needs: plants that need dividing only every ten years or more, clay busters, lower-maintenance perennials…
---
Win a copy now
That's right! I have one free copy of the 2017 edition of The Well-Tended Perennial Garden by Tracy DiSabato-Aust to give away to a lucky reader. Just let me know in the comments below that you'd like to enter, and I'll choose a winner at random on Sunday, August 20, at 5:00 pm Pacific Time. Good luck!
---
And the winner, courtesy of random.org, is… Mary Hayden! Congratulations Mary, and thank you to everyone for participating and for reading my blog.